Approved & Accredited
​
Griggs International Academy is regionally accredited by Middle States Association of Colleges and Schools Commissions on Elementary and Secondary Schools, and the Adventist Accrediting Association of Schools, Colleges and Universities. GIA is approved as a non-public school by the Maryland and Virginia State Boards of Education for Kindergarten, Elementary and High School.
more than
8000
Schools
worldwide
Alumni
​
Since I was 10, I have been all over the place, literally. I have been travelling to various countries, and that has caused me to change schools. When I was in Asia, the culture and environment change in school hit me hard. After I finished my school year there, I begged my parents to put me in homeschool. They took my offer in mind and enrolled me in Griggs. It was very beneficial to be homeschooled, after all, I could organize my schedule and if I moved to another country it wouldn't affect my school year. Since then I have moved to a lot of places, in fact, last month I was doing missionary work in Guyana. Griggs has helped me to keep up with my school work in different countries, and it has also helped me to grow spiritually.
​
Gabriel R.
CONTACT CHINA OFFICE
Griggs International Academy China Co. Ltd.
Unit D, 12/F, Seabright Plaza, 9-23 Shell Street, North Point, Hong Kong
Tel: (852) 2806 3686 Fax: (852) 2806 2613
Website: https://griggsedu.com/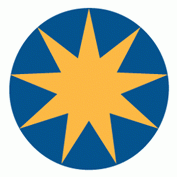 ©2020 Griggs International Academy